Do you need to Find Used Car Dealers in Columbia, SC?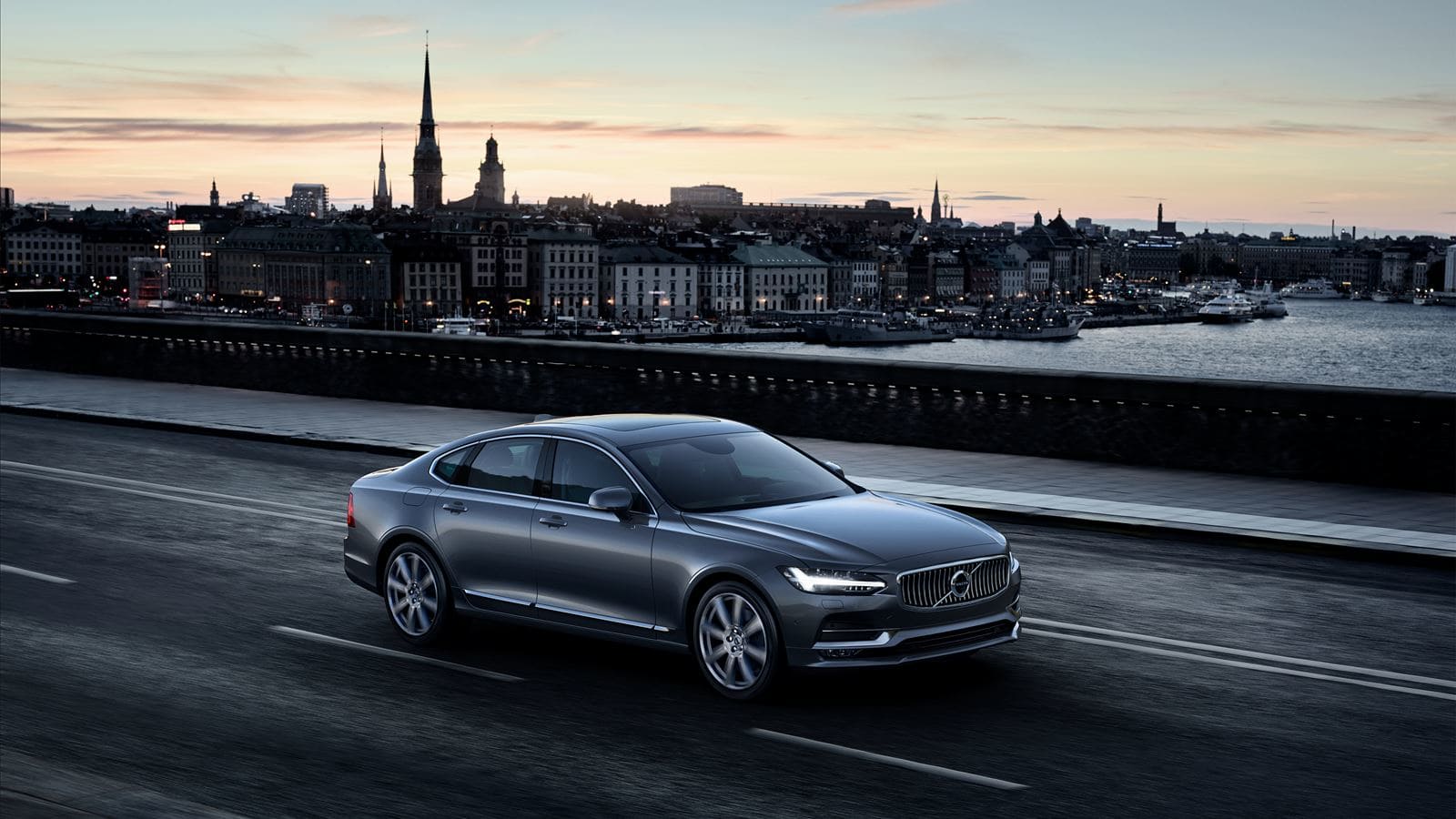 If your current vehicle is having some mechanical issues and you are starting to think that you need to find the best used car dealers in Columbia SC, then you are in luck.

I have prepared for you a list of the 10 best used car dealers in the entire Columbia, South Carolina area. After you are finished reading here today you should have no problem finding your dream car.
For an idea on the best used cars available for sale today for under $20K be sure to watch the following video:
Why To Buy A Used Car & Not New:
See at a very young age, cars become a necessity in a person's life. This is especially true when we evaluate the lifestyle of an American teenager. As in many states in the US the public transportation does not reach all areas, and to be able to visit the nearest supermarket or restaurant would take time, many get their driver's license by 17 and have a car by 18.
Buying a brand-new car from a dealership may become unaffordable for many, and most of all for young adults who are yet to have a full-time job. Columbia, South Carolina, is a state where without a car it would be difficult to reach transportation, furthermore, cars can be above your budget.
Therefore, the market for used cars dealers has increased in the city of Columbia and West Columbia, SC. You can find any car you want at one of the dealers, they range in prices, and offer different brand names. Finding the right car for you can be a task, buy choosing your dealer shouldn't be.
10 Best Used Car Dealers In Columbia, SC:
1. Dick Smith Ford
Many may know Dick Smith Ford is a dealer for new cars, but they offer a large selection of used cars and certified pre-owned cars as well. As per the name, this dealer offers Ford cars, and have many options for you to pick the best to fit your needs and budgets like leather seats and alloy wheels and other things you would like in a vehicle.
Furthermore, at Dick Smith Ford, the team is ready to help you make your car or truck buying experience a lot easier, they can provide information on what type of car would suit you best, which ones are within your budget, what your interest is in a car or truck like cruise control and navigation system and what millage do the cars you are looking at have, overall, they will help you choose the best car at the best price.
The most sought out cars at Dick Smith Ford dealer are:
2014 Ford Taurus
2015 Ford Ranger
2016 Ford Explorer
2. Rushing Automotive
This automotive service company offers repairs on all brand cars and deals used cars. This company has over 20 years of experience in getting the customer the car they need. They began as a repair shop and have expanded in recent years to a used car dealership. Their team is very hands-on when it comes to customer service, and they offer very good prices compared to the market, they are ready to match their customer's expectation.
The most sought out cars at Rushing Automotive are:
2014 Toyota Corolla
2016 Toyota 4Runner
3. Global Automotive
This has been rated to be on the top list of used car dealers in Columbia, they offer both new and used cars, and have remarkable prices to accommodate the customers. They offer a range of activities, more than selling cars, they sell auto parts online and have created their own online platform to reach out to more clients, their platform helps clients find the right car, check the prices, and offer delivery service to other states in the country.
This modern team offers many vehicles, especially Dodge cars. Within the most sold are:
2016 Dodge Dart
2015 Dodge Durango
2017 Dodge Charger
4. Galeana Kia
This dealer is one of the first ones to be found in the state of South Carolina for Kia cars. Their main goal is to find the newest used Kias at the best price in the market. At Galeana Kia, you will find some of the best cars in the market at incredible prices.
Furthermore, they offer repair services for all Kia cars. This team is very dedicated to helping you find the perfect car and they guarantee that if you are looking for a car you will leave their dealership with the perfect car for you.
They carry many Kia cars including:
2018 Kia Optima
2017 Kia Soul
2017 Kia Forte
5. Dick Dyer Toyota
Considering that Toyota is one of the most sought out used cars in the market they have the largest market of repairs, Dick Dyer Toyota has a lot of business. Not only do they offer incredible Toyota cars at very affordable prices, but they also carry the most replacements to repair your Toyota. The staff at Dick Dyer Toyota is ready to receive their customers and provide the best customer service to help you find the perfect Toyota for and test drive.
The cars that have had the most sales in recent days are:
2018 Toyota Tundra
2016 Toyota Scion
and Toyota Corollas from the years 2014, 2015 or 2016.
6. Midlands Honda
As most dealers on this list, Midlands Honda provides both new and used cars. They also provide repair services for the Honda automobiles. This dealer has the largest selection of Honda cars in the state of South Carolina.
You will certainly find an appropriate car for you that fits your driving needs and accommodates to your budget. They also provide loan plans; you can pay both a new car and a used car by parts with a payment plan made specifically for you.
The most sold Honda cars at Midlands Honda are:
2018 Honda CRV
2016 Honda H-RV
2015 Honda Odyssey
7. Stivers Hyundai
This dealership offers an extensive selection of Hyundai cars. They are dedicated to finding you the perfect car and offers many additional benefits when you buy a car. They will offer you a warranty specially designed for the car you have picked and insurance for most of the cars they have in stock.
At this dealer you just have to worry about picking the car, the employees at Stivers Hyundai will happily help you with every step of the way from showing you the best options, to filling out the paperwork and choosing your insurance program for the vehicle.
The most sought out Hyundai cars this year are:
2018 Hyundai Elantra SEL
2017 Hyundai Santa Fe Sport
2016 Hyundai Tucson
8. Jim Hudson Lexus
If you have heard this name before it might be because the Hudson family owns a group of automobile dealerships, the Jim Hudson Automotive Group was founded in 1980 and has been a family business ever since. This family is highly involved in the operations of the company, they themselves will be down at the dealership offering you the cars they have in stock.
They offer new cars, used cars, car repairs and services, and additionally, they have a café lounge for you to enjoy while you make your decision on what car to take home. This family will make sure that your family gets the best car in the market.
Some of the most sought out cars they offer are:
Lexus RX 350L
2017 Lexus NX200t
9. BMW of Columbia
These cars might go for a higher price than most of the cars mentioned throughout this list, but compared to the prices of the new vehicles, they make these BMW affordable with a high discount from the original price. This dealer is one of the few to offer used BMWs additional to the brand-new cars they have to offer.
Their shop has been in the market for a couple of years now and they have recently launched their online store which allows you to see the offers they have in stock and the prices they go for. The team of BMW of Columbia will make sure your buying experience goes as smoothly as possible and that you get the best price on your car.
Some of the most sold BMWs this year at BMW of Columbia are:
2018 BMW M3
2017 BMW i8
2016 BMW X5
10. Chris Polson Automotive
This is the best car dealer in Columbia, South Carolina that offer a range in vehicle brands, all of the dealers mentioned in this list have special markets for a specific car brand, but Chris Polson offers everything from Chevrolet, Toyota and Hummer to Jeep, Lexus or Subaru. They offer some of the most competitive prices for all of their vehicles and will make sure you pick the right car.
They have been known to have employee loyalty as most of their employees have been working there for several years. The team is satisfied with what they have to offer and will make sure that you leave the dealership satisfied with the vehicle you've picked to take home. You can go down to their dealership to see all the cars they have to offer or visit their webpage to browse through all the options they have.
Within the range of cars, they offer are:
2018 Chevrolet Silverado
2017 Hummer H3
2017 Jeep Grand Cherokee Trailhawk
2016 Lexus IS300
Although there are many more used cars dealerships in Columbia, South Carolina, these are the ones you should check out first. Make sure to pick the best car to fit your driving needs and look for the best price at one of the many dealerships Columbia has to offer.
For more information on how to find the best new or used car dealerships as well as the best car sales going on, be sure to read the following related articles.
Related Articles:
How To Find Hassle-Free Car Lots For Your Next Car Purchase

How To Buy Used Cars With Bad Or Not Credit

How To Find The Best Used Car Dealers

Why To Never Buy A New Vehicle

What Are OEM Parts & After-Market Car Parts
Find The Best Used Cars Columbia, SC Has For Sale
10 Best Ways To Find Columbia Auto Sales Near You
Find The Best Auto Sales On Bluff Road In Columbia, SC
Find The Best Used Cars Near Me For Sale At Carmax
Find No Money Down Car Dealerships Near Me